Design
ENJOY THE EXCELLENCE
Every one of our residences was created using our unique 'at ease' design philosophy; light, airy and welcoming!
We create residences that you'll love – focusing on natural light, open spaces and integration with the natural surrounds. From the moment you wake, to the moment you turn off your light at night, you'll experience comfort and relaxation that only comes from top quality, environmental and people focused design.
In fact every one of our residences has won or been highly commended in design awards.
People
ENJOY THE EXCELLENCE
Our people are our advantage – and they'll be yours too.
The people you surround yourself with make all the difference, and to make sure we only surround you with the best, we created our '6 Lens' Recruitment Process. Designed by a Psychologist, we look for things that are not on paper, such as passion, empathy and going beyond expectations.
Fewer than 10% make it through – you only get the best.
Care
ENJOY THE EXCELLENCE
That's why we go beyond standard health and medical requirements. We're unique in how much care we deliver on site, saving countless trips to hospitals or clinics.
Our facilities give residents access to:
• Personalised, dynamic care plans • On-site Physiotherapist • On-site Podiatrist • 24/7
Registered Nurse • Visits from our local hospitals, who bring care to us thanks to our unique partnerships
Beyond this, our Lifestyle and Therapy approach is diverse and extensive, covering everything from massage and Tai Chi, to pet therapy and aromatherapy.
In fact, our Care Advantage is part of why 98% of our relatives rated our overall service offering as 'Excellent' or 'Good' in 2018.
Freedom
ENJOY THE EXCELLENCE
Freedom is about choice. It starts with the confidence in knowing you've made the right decision to then enjoying all the choices we can offer you.
We never forget that you are a person first, our resident second.
We provide innovative experiences laden with choice – more like a hotel than Aged Care; with onsite chefs offering hot and cold meal and snacks options every day, and dedicated Activity Officers providing unique options for socialising, entertainment and exercise, concerts and high teas, we make sure the freedom of choice remains in your hands.
We understand that everyone is different, with individual needs. Thats why we're here to help you review your options and find the right solution for you.
There are a few steps that need to be followed to ensure you receive the care you need. Let us help you navigate the process. Please feel free to give us a call, or book a meeting with one of our staff to talk you through the process – it's Our Time For You Promise™.
Arrange an Aged Care Assessment (ACAT). This is the government care assessment that everyone seeking aged care assistance needs to complete.
Book a Tour, and come and meet with our team to understand your options and find the right care for you.
Complete a financial assessment to understand whether you are eligible for government assistance and decide on the best financial solution to meet your needs.
Choose your facility and receive a Residential Agreement.
Move into your new home. Time to relax, meet new friends and enjoy yourself.
The Advantaged Care team will work with you to understand everything from your meal preferences to the activities you enjoy – and ensure you that you settle into the community with the best support possible.
Laurie Kresner and his family hadn't given much thought to aged care until his father suddenly required such care.
When Laurie started looking at options he was shocked by what he saw and agreed that at this stage of life there had to be better choices available. As residential property developers, Laurie and his son Michael were in a better position than most, to address the deficits that were made painfully clear from their family experience and create better choices for elderly Australians.
So began a journey of research and development that eventually led to Advantaged Care becoming both Developer and Operator of aged care residences that are second to none in the market.
These days the Kresner family are proud to present outstanding residences that use unique and contemporary design methodologies to provide our aged with the kind of care they deserve in their twilight years.
Georges Manor, in Sydney's south-west, is the first result of the Kresners' commitment to overhaul aged care options in Australia. The contemporary urban design combined with superlative care and leading edge technologies – in particular environmentally sustainable design – is a model for aged care into the future.
Bondi Waters is Bondi's first Aged Care facility and opened in January 2011. Five years in the planning, Bondi Waters brings a fresh, contemporary and boutique approach to Aged Care accommodation in the heart of Sydney's eastern suburbs.
Barden Lodge, in the Sutherland Shire of Sydney opened in June 2012. This warm and inviting building has been oriented to the north and uses copious amounts of glazing to maximise natural light and integrate to the leafy environment surrounding it.
Prestons Lodge opened in December 2016. Prestons is a luxurious facility that lifts the benchmark of aged care in Sydney's Liverpool LGA and offers five-star services across the entire socio-demographic of the area. The entire residence has a focus on natural light and openness, and the overall design has been developed to consider specific needs of the aging community.
Winner: Urban Taskforce 2013 Retirement Living development in Australia
Winner: UDIA NSW Retirement Living 2013 Excellence in Senior Aged Care NSW/ACT
Winner: Urban Taskforce 2011 Development Excellence Award Retirement Living Australia
Highly Commended: UDIA 2011 Award for Excellence Seniors Aged Care Living NSW/ACT
Highly Commended: API 2011 Excellence in Property (Australian Property Institute)
High Commendation: A.C.C.A. 2011 Building Award (Aged Care Association Australia)
Winner: UDIA NSW Retirement Living 2009 Best New Retirement Living Development NSW
Winner: The Urban Taskforce Retirement Living 2009  Excellence for Retirement Living Development Australia
Runner Up: The Australian Property Institute NSW for Property Development Division 2009 General Property Development Division
Runner Up: Aged Care Association Australia Building Awards 2009 New Building Category
Finalist: Urban Taskforce Australia 2017 Development Excellence Awards
Finalist: UDIA – Urban Development Institute of Australia Awards 2017
Winner: MBA- Master Builders NSW Awards 2018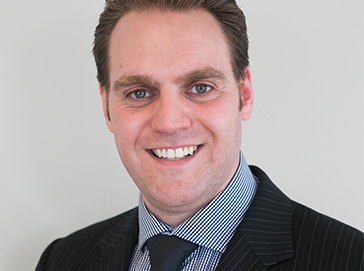 Managing Director – Advantaged Care
Director – The Kresner Group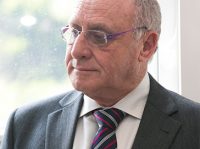 Director – Advantaged Care
Managing Director – The Kresner Group