The first Advantaged Care residence, Georges Manor opened in June 2008 and was a model for aged care into the future.
Advantaged Care Georges Manor is an extra services facility that provides a superior level of hospitality, accommodation and services, while remaining affordable for older Australians. You will enjoy the excellence.
At this location we offer:
High Care
Low Care
Dementia Care (secure)
Respite Care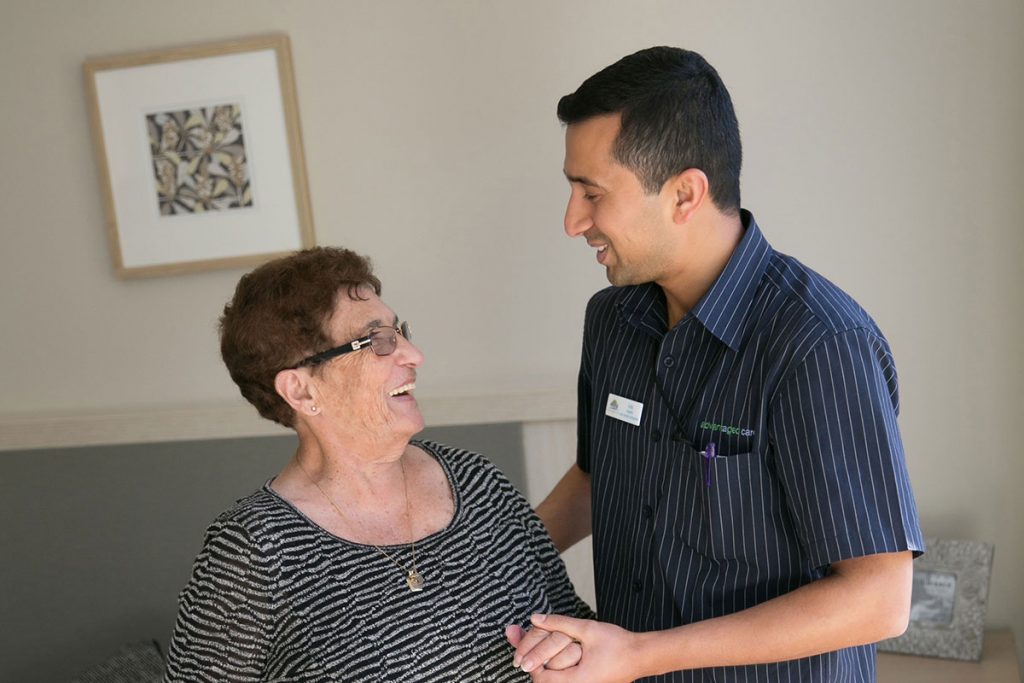 We believe that quality of life is not just about living, but living well.
We often hear that the biggest concern with moving into residential care is thoughts of losing one's sense of identity. Our wholistic care model focuses on choice and all of the individual's needs.
Our Clinical Advantage™. We have Registered Nurses on-site 24/7, IT systems supporting highest standards in clinical care and medication management, ongoing clinical audits, on-site physiotherapy, weekly strategic clinical care meetings, real-time dynamic care planning, partnerships with local hospitals, and an underlying philosophy of continuous improvement.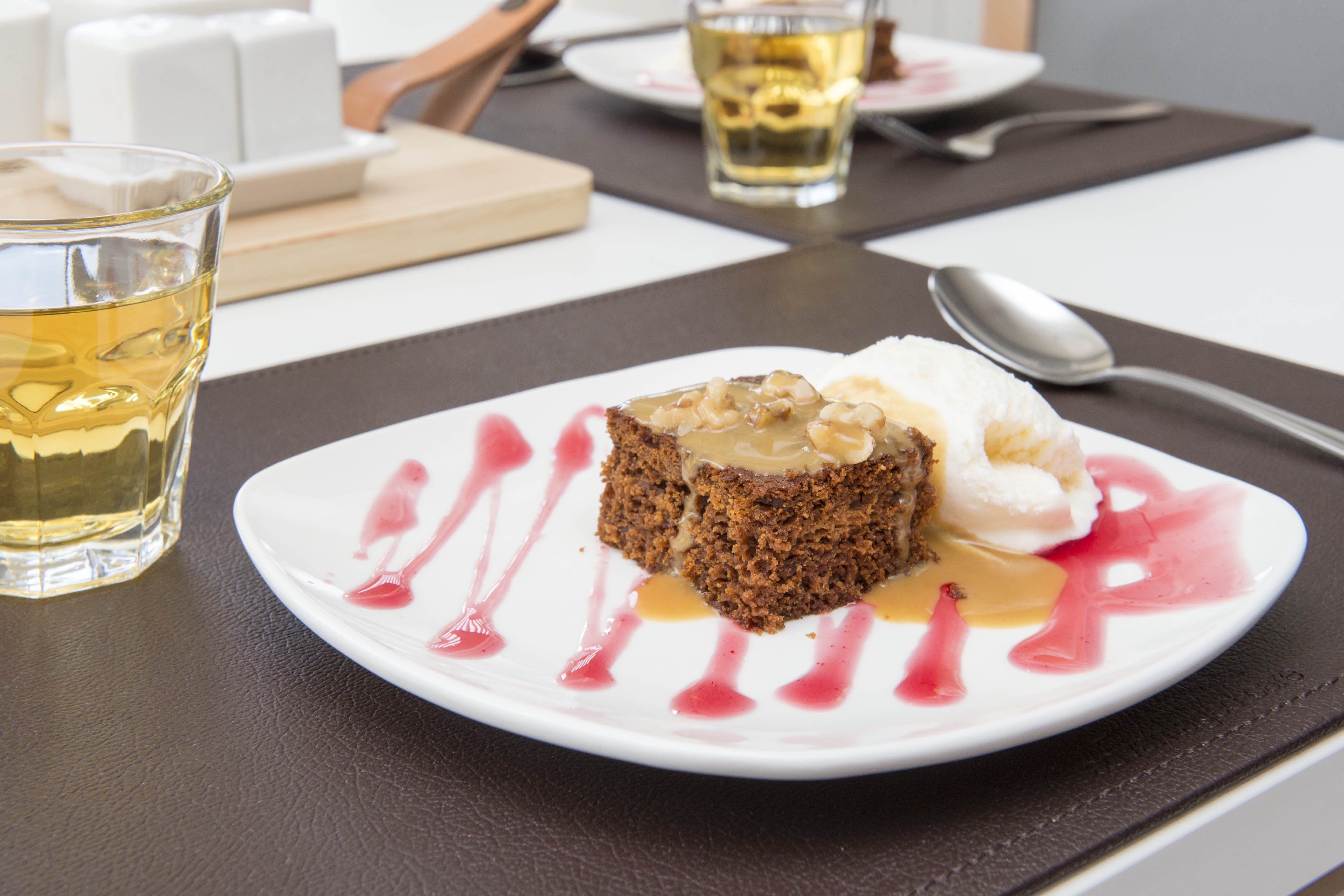 Whether living at home or in residential care, we know good food is essential to happiness and well-being.
That's why all of our residences have high quality commercial kitchens on-site, where all meals are freshly prepared by our professional Chefs.
We know choice is also important and we offer a range of hot and cold meal options daily.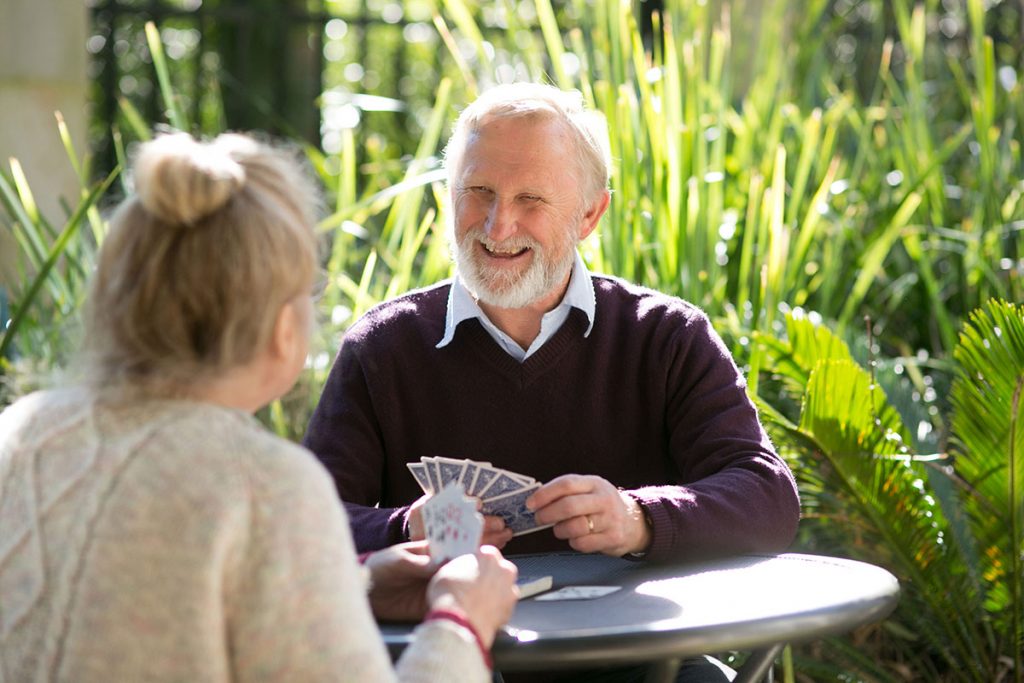 Our Lifestyle and Therapy approach is diverse and extensive. Dedicated lifestyle and therapy teams provide unique options for socialising, entertainment and exercise.
The variety of activities range from interacting with a variety of animals including feathered friends, concerts to cooking classes, bingo to high tea as well as cultural events, happy hour, BBQ's, bus trips, and birthday parties.
Our extensive therapies program ranges from physiotherapy, art therapy, aromatherapy, and exercises including massage, tai chi, balance, and others.
In fact at Advantaged Care, there's so much freedom and choice, you might just think you're on a cruise ship.
Design
Georges Manor blends seamlessly within the residential neighbourhood of Georges Hall. The facade materials and the building's scale provide a transition in the streetscape. Intuitive planning has resulted in maximum privacy with abundant natural light, with the five wings of the development aligned across the site and thus facing internal courtyards.
The design incorporates a range of environmental, planning, construction, and management solutions that has created a building that leads its field in providing the highest quality lifestyle and care to its residents. The building is designed to enhance liveability, encourage interaction, and allow privacy.
Our huge private single rooms have been designed with large windows to allow for abundant natural light and to feature the lovely views of the gardens and courtyard vistas.
Standard inclusions:
Reverse cycle air-conditioning
Ensuite bathrooms
Generous personal storage spaces
Large flat screen TV and Foxtel channels
Telephone connection
Personal desk
Ample comfort seating for friends and family interaction
The building fans along the site in a series of wings designed to maximise the northern frontage and views over internal courtyards with native plantings and neighbouring bushland. 'Neighbourhoods' of small groups of residents radiate around shared living, dining and activities rooms, and other services such as hairdressing are located on-site for residents.
A 150-seat theatre and adjacent activities room which provide movies and theatre to residents, and a venue for residents and their families to hold private functions
Cutting-edge ecologically sustainable design, with recycled water for irrigation, solar panels for water heating, sensor lighting in low-use areas, and cold water ozone-treated laundry
Multiple lounge and dining areas, including landscaped gardens and balconies
Hair and beauty salon
Bus stop adjacent to the main entry enables easy access
"I would like to pass on our heartfelt thanks for the manner in which everyone associated with Georges Manor cared for our precious Mum and Nan, and us her family. Mum was so well cared for, supported and shown great respect by all staff. I have been really impressed with nursing staff's communication with us, particularly as changes occurred. Mum was given beautiful end of life care, which included maintaining her dignity, comfort and looking after us as well." 
– Janeane
The cost of accommodation.We offer a number of room and pricing choices for our residents:
| | |
| --- | --- |
| Classic (Shared Ensuite): | Maximum RAD – $420,000 |
| Classic: | Maximum RAD – $465,000 |
| Classic Plus: | Maximum RAD – $495,000 |
| Premium: | Maximum RAD – $550,000 |
| Deluxe: | Maximum RAD – $600,000 |
| Superior: | Maximum RAD – $650,000 |
Accommodation may be paid as a RAD (Refundable Accommodation Deposit) or a DAP (Daily Accommodation Payment) or a combination of both. For more information about options by paying a DAP, click HERE.
In addition to the cost for accommodation, you will be required to pay a Basic Daily Care Fee, Extra Service Fee and/or a Means Tested Fee (depending on your personal circumstances). To obtain specific details of what you may pay depending on your specific circumstances, please Contact Us now to make an appointment.